Jesse McCord Lewis Scholarship Fund
Est. 2013 as a scholarship fund by Neil Heslin in memory of Jesse McCord Lewis.
January 31, 2013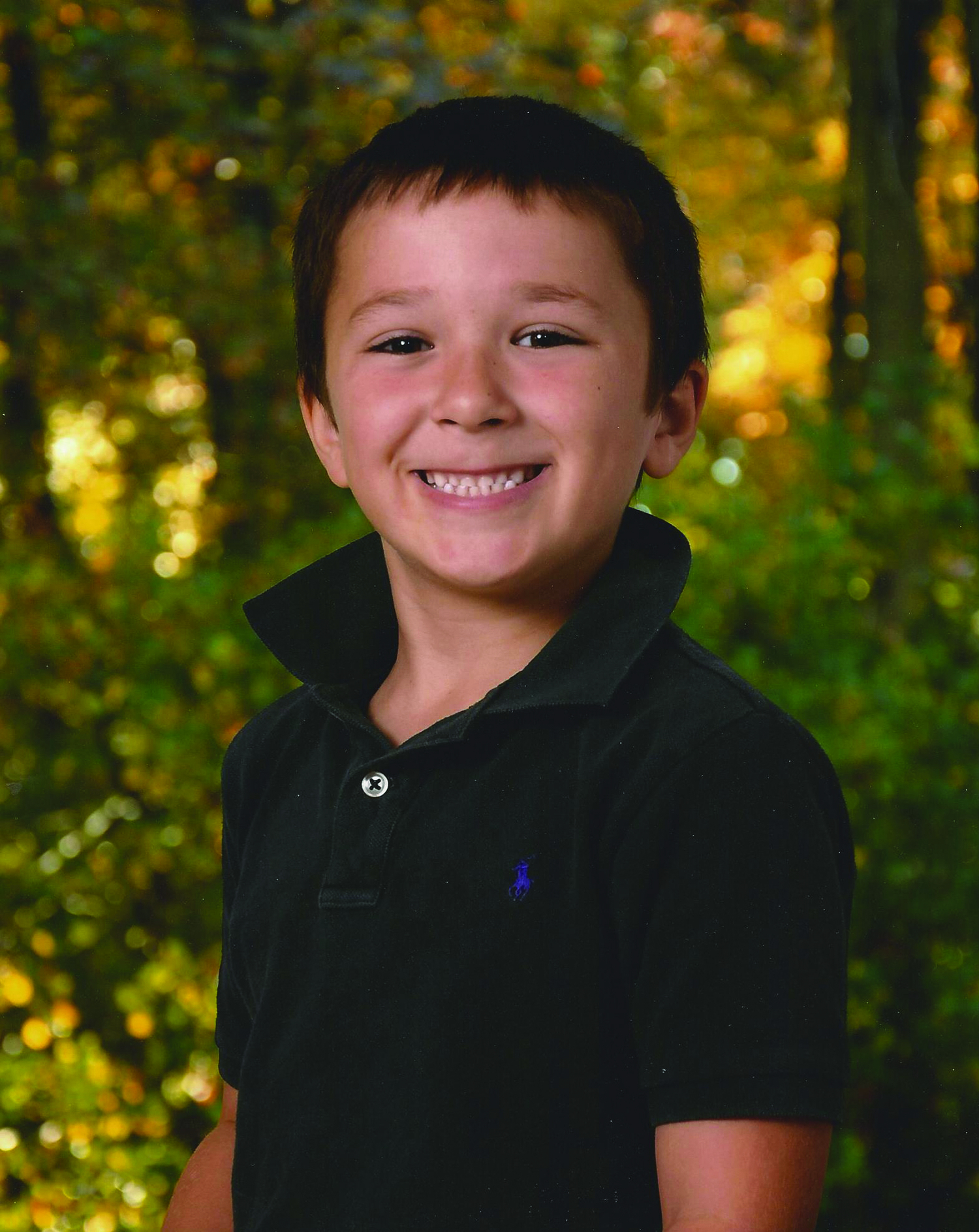 Nurturing. Healing. Love. Three prophetic words written on a board in a home in Newtown by a lovely six year old boy days before his life tragically ended in December 2012. Three prophetic words that now guide a scholarship committee at Shelton High School charged with selecting a recipient who will honor the life of Jesse McCord Lewis by carrying his message out into the world. The Jesse McCord Lewis Scholarship Fund at the Valley Community Foundation, a designated scholarship fund, will provide scholarship(s) to graduating seniors at Shelton High School who best exhibit the spirit of compassion and love for their fellow students and their community.
Jesse's father, Neil Heslin, was a graduate of Shelton High School's class of 1981. "As we watched the Sandy Hook tragedy unfold around us, a group of Neil's former classmates and I felt strongly that we had to do something to show our support for Neil," said classmate Sarah Smith Adanti.
"We created a committee to put together a fundraiser to help establish a scholarship in Jesse's memory. As a group, we chose June 30th as our date at Danny O's on the River Road in Shelton. The owner, Danny Orazietti, was also a former classmate and offered his location and donated the food for the event."
"June 30th, 2013 would have been Jesse's 7th birthday, said Neil. "When I learned what everyone was doing to help, I really wanted us to have it on that day; it was as if Jesse was guiding us and helping to plan his own birthday party. So many people came out to show their support - it was truly incredible."
Sarah agreed. "It was really successful and we hope to continue it as an annual fundraiser each year to help grow this scholarship."

"Jesse was always larger than life," said Scarlett Lewis, Jesse's mom. "From the moment he came into the world at 11 lbs. he was so full of energy; as he grew he loved riding horses and playing with his toy soldiers - he was constantly on the go. When we learned what had happened at Jesse's school in Sandy Hook, I knew in my heart that he had faced this tragedy both honorably and bravely. He had already exhibited so many acts of bravery in his short life. So it was no surprise to me that he helped to guide his classmates to safety by telling them to run while the gunman reloaded, even though he himself eventually lost his life." Neil agreed. "Jesse's last words and actions on that horrible day saved 11 of his friends and classmates."

Establishing the Jesse McCord Lewis scholarship at the Valley Community Foundation was a solid fit for everyone involved. "So much happened in and around Newtown immediately following the tragedy," said Neil. "Because I'm a Shelton resident, Jesse spent time in town with me. Everyone knew him, and when we talked about it, we really wanted to do something at Shelton High School. Valley United Way President Jack Walsh as well as VCF Vice Chair Joe Pagliaro Jr. had very positive things to say about VCF - so it became the best option for us to keep Jesse's scholarship here in the Valley at the Foundation."

"Jesse might have fulfilled his purpose on earth," said Scarlett. "But his larger purpose of sending out this message of nurturing, healing, love, is far greater. Choosing loving thoughts over angry thoughts goes beyond what a typical 6 year old child might normally do. Jesse has shown us, through his unbelievable bravery, that we all have a choice. We can choose love - so that this will not happen again. And through this scholarship, Jesse's message of Nurturing, Healing, Love will continue to blossom and grow - now, and
forever."
To make a tax-deductible contribution to this fund, please complete the secure, online credit card form below:
Make a donation
Jesse McCord Lewis Scholarship Fund